Organization
made
easy

.

Keeping track of everything doesn't have to be hard. Find out how.

Go to App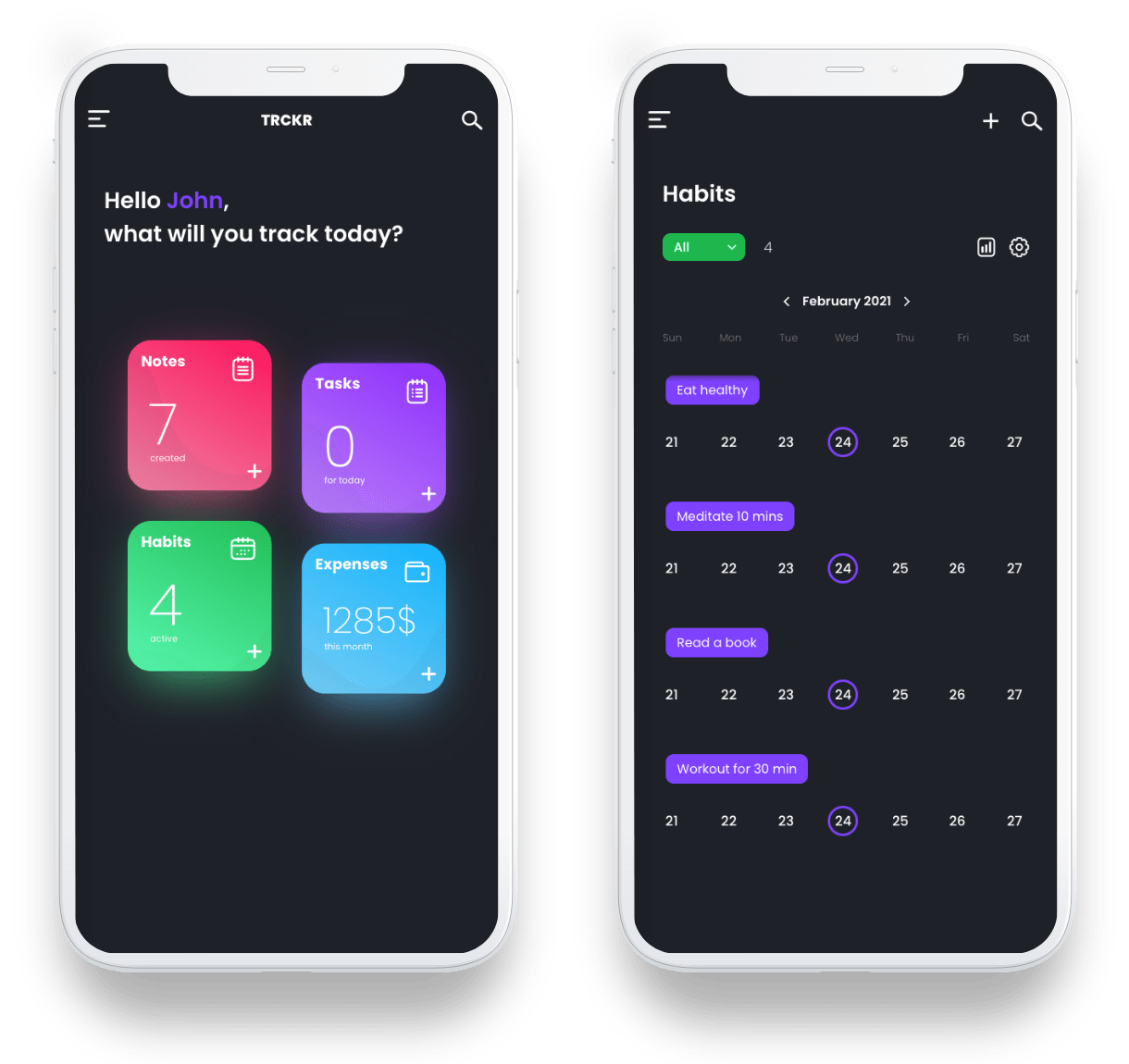 The ultimate
tracking

tool

TRCKR helps you keep everything in place - your notes, tasks, expenses and habits - all in one place! Organizing your stuff and following your progress has never been easier, helping you to stay productive. TRCKR's notifications will remind you of your tasks for each day and will make sure you keep focused on following your habits. Scroll down to find out more about the app.
Effortless tracking.
Sign up now.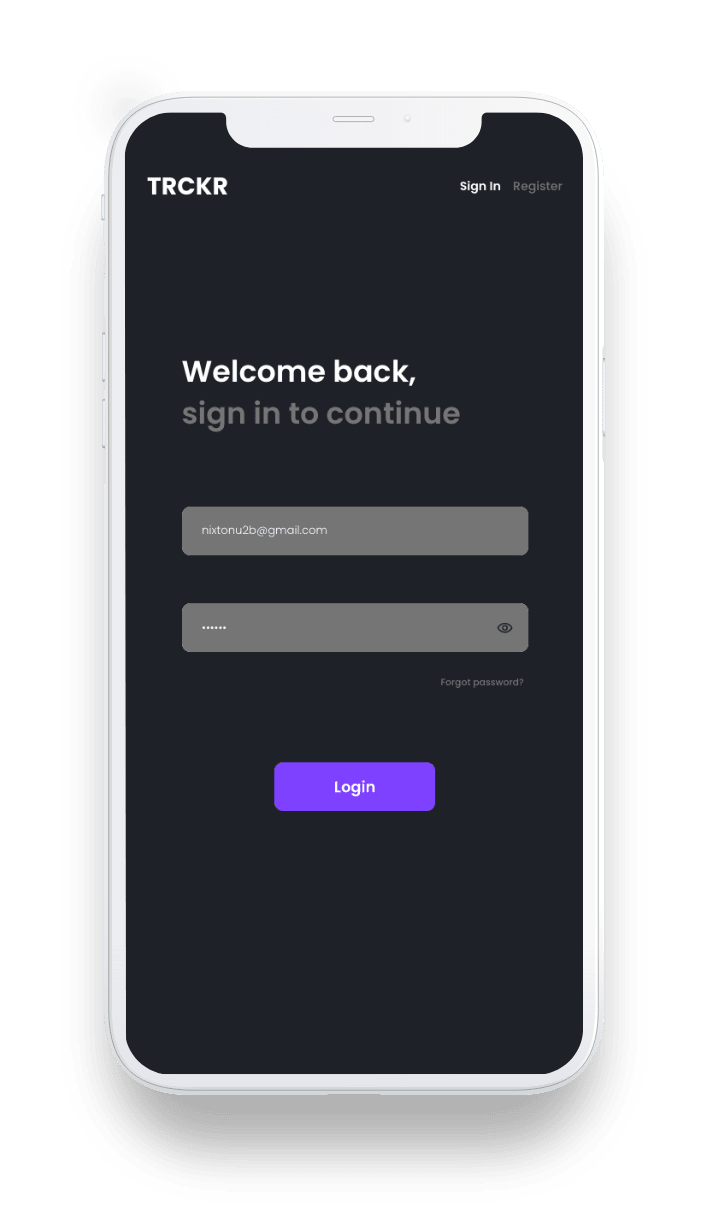 Track it
all
Notes
Capture all your ideas and take notes of everything you need. Organize your notes using tags so you can easily filter and find them. Notes can be fully customizable with different ways of formatting.
Tasks
Your ultimate todo list! Add tasks for anything that you want to get done, give them a due date, organize them in appropriate inboxes and get things done!
Habits
Want to develop a new habit? Easy! Just add it in here, and everyday mark that habit as done or not done for the day. TRCKR will then display some statistics on all your habits so you can track your progress.
Expenses
Tracking your expenses as never been easier - just add any expenses on the app and associate them with your own categories. After a while, you'll be able to see detailed statistics on your spendings.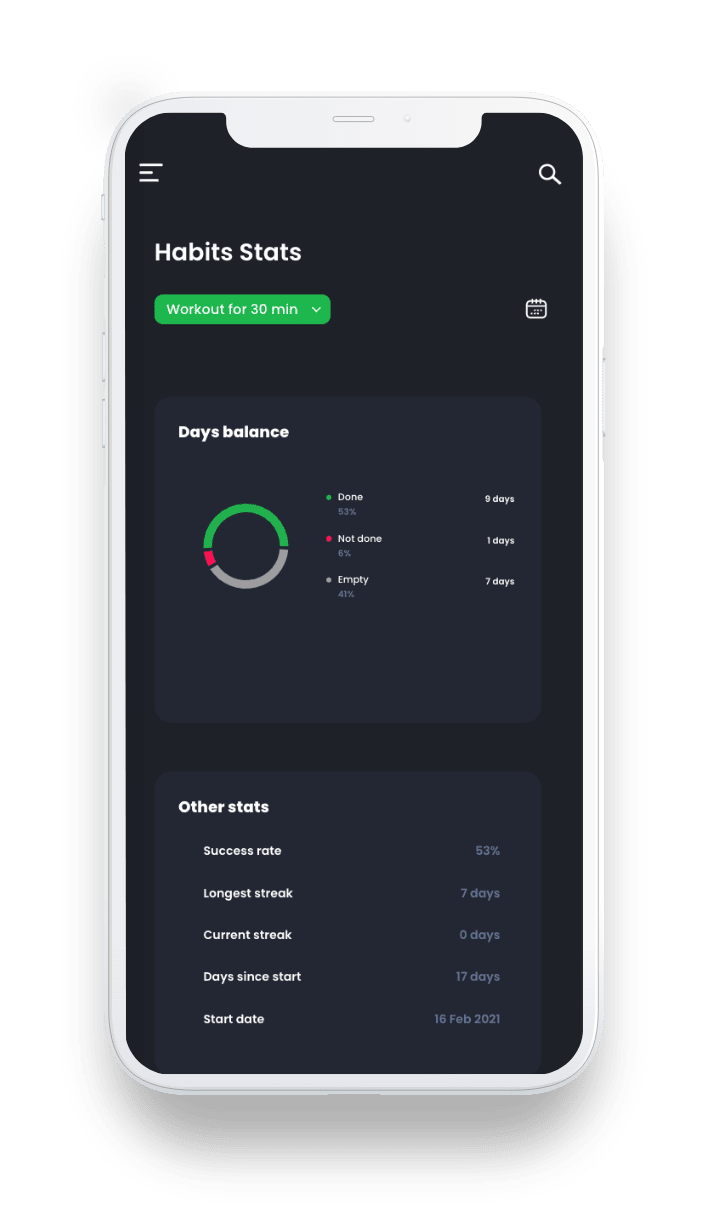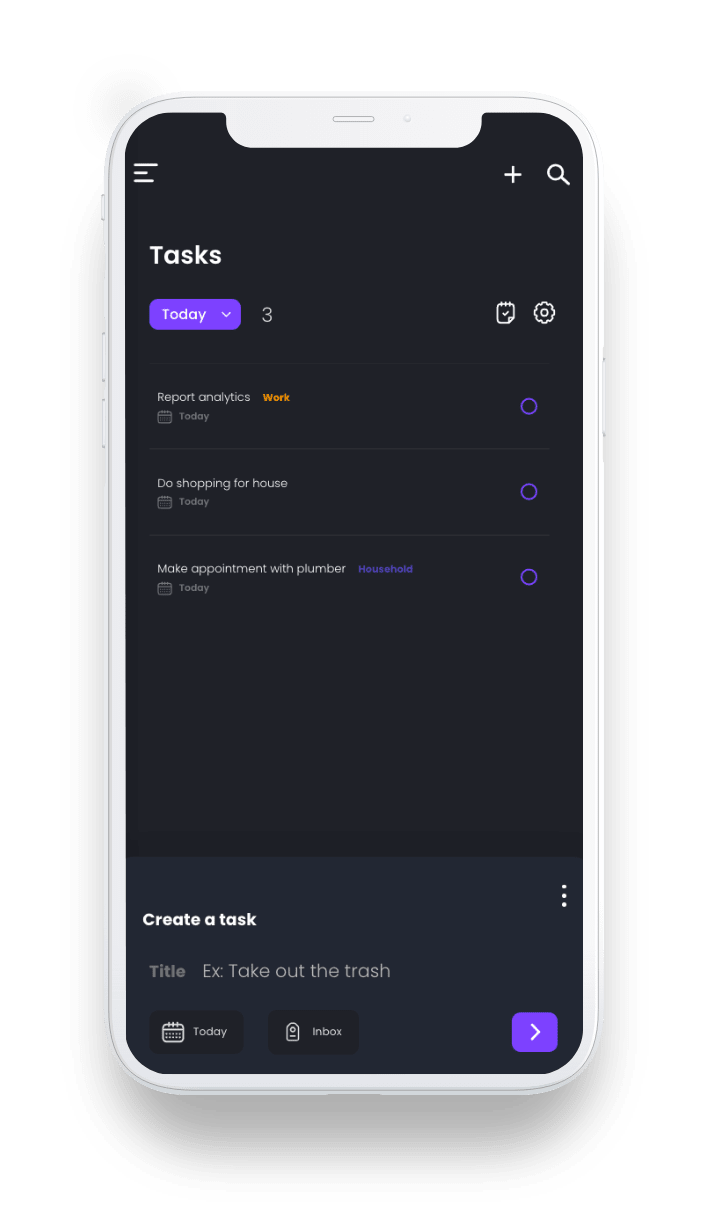 A website that
feels

like an app

TRCKR is technically a website but it can be installed as an app on smartphones. This way you'll be able to use TRCKR on any device - a smartphone, tablet, laptop, desktop - with any OS - Android, iOS, etc - and keep everything synced across all of your devices.